Updating sharepoint list items programmatically
You have to split functionality into two separate queries as is shown in the following example. To compile this code, you need to add a using statement for System. You should use only Load inside the conditional scope. Field is the only possible type. All the values are marshaled between the client and the server.
Complete basic operations using SharePoint client library code
Queries accumulate and are not sent to the server until ExecuteQuery is called. You also need to add an alias to the using statement for the Microsoft. For example, retrieve the list property when the list is not null. Below is the code which we can use to create a data table in C.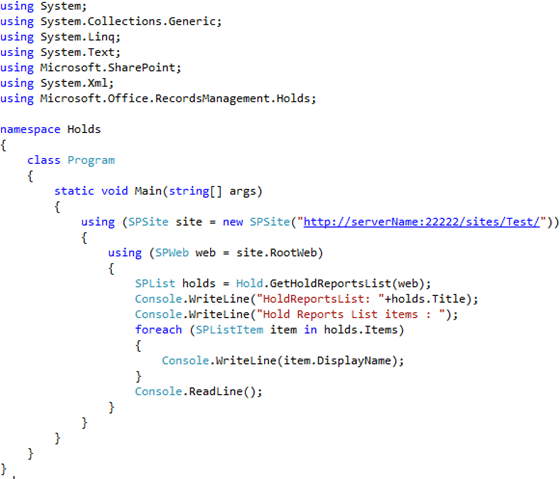 Add a user to a SharePoint group This example adds a user and some user information to a SharePoint group named Members. You also need to add using statements for System. Here we first retrieve the list item by Id and then we are updating the item.
The solution does not contain the dlls, you can just add the dlls into the solution. For example, the ListItem is a client object, while the UrlFieldValue and other field values are value objects.
It does not use the data from the client collection even if the client collection is already populated. The default value of the ValueObject is false. Add an alias to the using statement for the Microsoft. There is a possibility that the list might not exist. Title and use the local variable for web creation.
This technique reduces unnecessary data transfer between the client and the server. Skipping deployment step because a post-deployment command is not specified. The second line executes the query. You must add the following using statement to the code file.